LIVE at Monsters of Venice 2016 (Mestre – VE, Italy)
sabato, 3 Settembre 2016 • 16:00

-

23:30

CEST

Libero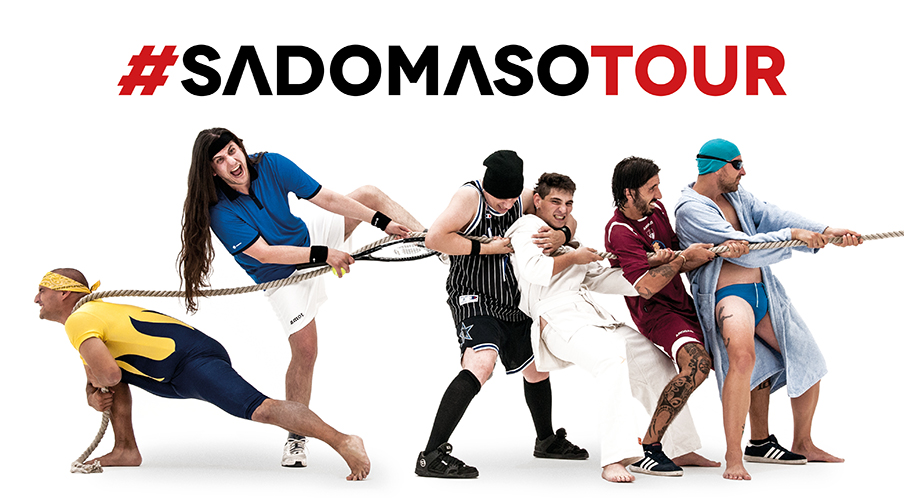 SadomasoTour #1
I Give Us Barabba inaugurano il SadomasoTour in una serata unica: Monsters of Venice, il Festival "Open Air" dedicato al Metal che prende il nome dallo storico "Monsters of Rock"!
Associazione Next & Bullet Live & Food in collaborazione con Revolver Rock presentano la prima edizione si svolgerà Sabato 3 e Domenica 4 settembre al Parco Albanese (Parco della Bissuola) dalle 16.00 alle 23.30 e che vede sul palco Band da tutta Italia!
I Give Us Barabba si esibiranno sabato 3 Settembre 2016 dalle ore 19.00.
Non mancare!
Monsters of Venice 2016 – DAY 1

Nanowar of Steel
Ragin' Madness
Sinphobia
Give Us Barabba
Reborn From the Ashes
Membrance
Regular Half Bearded Boar
---
Tracklist
Sadomasokissme
Devin Townsend
Drink Wine = Ass Flames
Lollipop Flavoured Horse Steak
Penis Barbecue