LIVE at Qube (Roma, RM – Italy)
giovedì, 8 Dicembre 2016 • 22:00

-

venerdì, 9 Dicembre 2016 • 03:00

CET

€10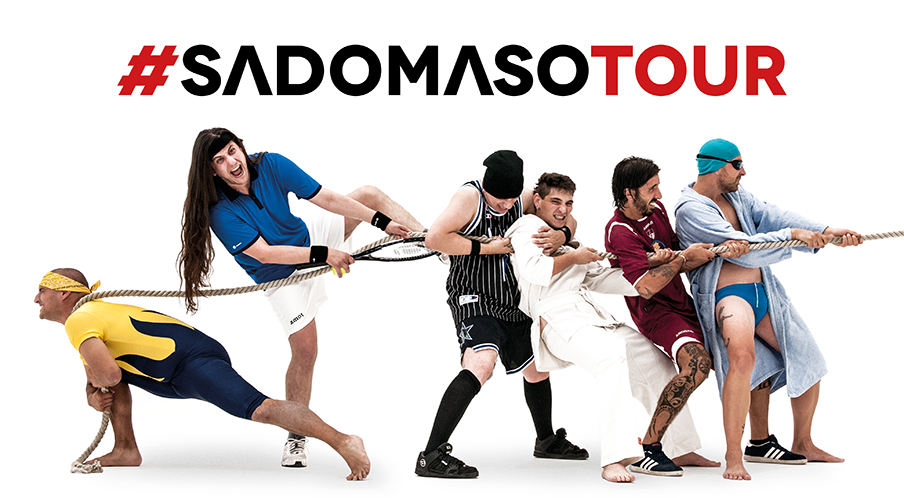 SadomasoTour #5
Il #SadomasoTour sbarca nella capitale! I Give Us Barabba si esibiranno allo storico Qube di Roma il prossimo 8 Dicembre 2016 in apertura del concerto dei Nanowar of Steel che proseguono il #Fumettour2016!
Lo spettacolo dei Give Us Barabba inizierà alle ore 22.00 e, a seguire, Nanowar of Steel e Dj Set Rock con Dj Oreste!
Iscriviti all'evento inserendo il tuo nome e cognome sulla bacheca dell'evento per una riduzione sul prezzo d'ingresso!
Non mancare!
Tracklist
01. Sadomasokissme
02. Lollipop Flavoured Horse Steak
03. Drink Wine = Ass Flames
04. Io e Te Senza di Lei
05. Spider Banana – Phoneutria Nigriventer
06. Penis Barbecue
07. The Troubled Story of Boris Becker's Balls