LIVE at Revolver Club (S. Donà di Piave, VE – Italy)
sabato, 15 Dicembre 2018 • 22:00

-

01:00

CET

12€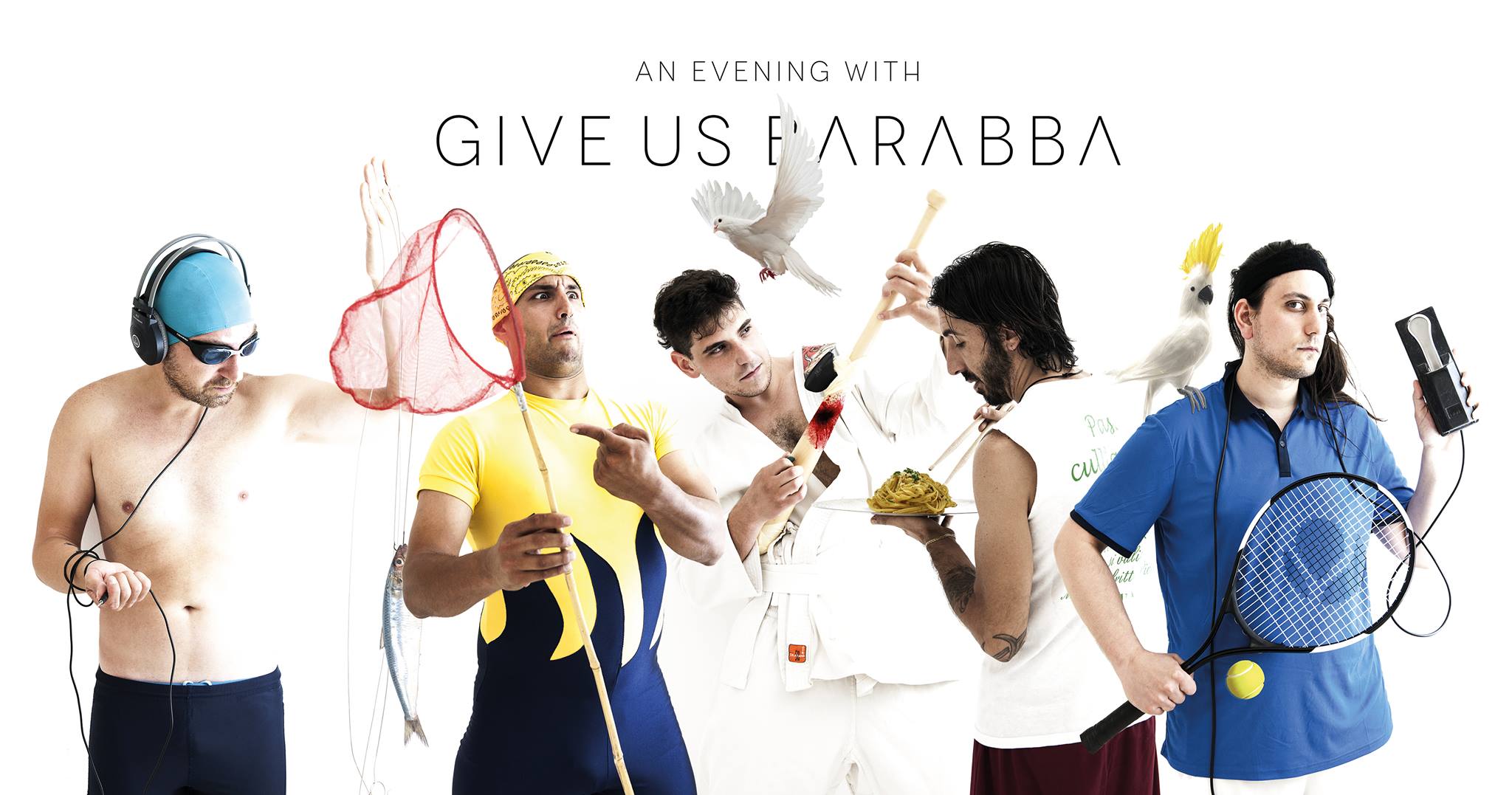 I Give Us Barabba tornano live con il #SadomasoTour per un appuntamento speciale all'insegna della demenzialità!
Sabato 15 Dicembre 2018, presso il Revolver Club di San Donà di Piave (VE), i Give Us Barabba tornano sul palco, opening act per la Band Heavy Metal demenziale Nanowar of Steel e il duo Rave Metal demenziale Cattivator of Death!
Acquista i biglietti su TicketOne o direttamente presso il Revolver Club!
Rimani collegato ai canali ufficiali dei Give Us Barabba per conoscere tutti i dettagli! Non mancare!
Tracklist
01. Lollipop Flavoured Horse Steak
02. Happy!
03. My Review "Sax"
04. Your Mother is My Father + Rhythm of the Night (Corona)
05. Sadomasokissme + Bohemian Rhapsody (Queen)
06. Devin Townsend
07. Everything That I've Learned with Jacopo Semenzato
08. Spider Banana (Phoneutria Nigriventer)
09. The Troubled Story of Boris Becker's Balls
*** Extra ***
10. Feudalesimo e Libertà Alessandro Numa with Nanowar of Steel